Experience the Journey together with family and friends.
SIGN-UP FOR YOUR FREE FLYERS TODAY!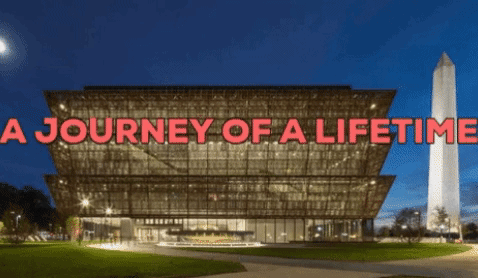 A People's Journey, A Nation's Story. This tour is a life-changing experience that presents some of the most compelling moments in African American history. Explore 12 exhibits, more than 36,000 artifacts, 13 interactive stations, 183 videos, and more.
Per person pricing starting at: $209 (4 to a room), $229 (3 to a room), $239 (2 to a room)