Looking for an opportunity to work with some good people while receiving some great benefits?
No Long term commitment. No Experience Necessary. Fun is waiting for you!

All SNE Staff Must Sign The Following Agreement As A  Condition Of Involvement. Please Print Out This Email, Sign And Return To SNE As Soon As Possible. Thank You!  
In consideration of free travel, and other good and valuable consideration I agree as follows: I certify that I am at least 21 years of age. I understand and agree that my association and relationship with Net Travel Group, Inc. DBA Soul Nation Events (Here In After "SNE") is "at will" and for no definite period of time and may be terminated for any reason or no reason solely at the discretion of SNE. I further understand my association with SNE is AS A VOLUNTEER AND NOT AN EMPLOYEE AND THEREFORE NOT COVERED UNDER ANY WORKMANS COMPENSATION BENEFITS. I AM AWARE THAT SKIING, OPTIONAL ACTIVITIES AND MY PARTICIPATION IN ANY SCHEDULED ACTIVITY OR AGENDA DURING THE TRIP IS AT MY OWN CHOICE, RISK AND RESPONSIBILITY, AND IS NOT A CONDITION OF MY ASSOCIATION WITH SNE. I further agree to indemnify, protect and hold SNE harmless from any and all such acts, claims, injuries, demands, losses or other damages defined in the broadest sense that may result, directly or indirectly, from my association with SNE or my participation on any SNE trip. I will not use for my personal benefit or disclose, publish, communicate or divulge to or use for the benefit, directly or indirectly, of any person, firm, entity, association or company other than SNE, any systems, plans and other data, trade secrets, forms, names and/or addresses of SNE's customers, and/or sources and origins of business made known to me or learned or acquired by me or to which I had access while in SNE's association.
Print Name: __________________________________________________
Signature_______________________________ Date_________________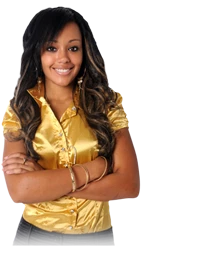 INTERESTED IN JOINING OUR STAFF?
You must complete a staff application.
Complete staff application
Attend a Zoom training
Buy staff uniform
Tell us when you are available
PAID POSITIONS OPEN ON OUR MANAGEMENT STAFF?
You must complete a staff application.
"I am so excited everytime I get to see all the friends I have made over the past 5 years traveling for free as tour staff with SNE! This has been the best way meet new people from all over the East Coast that like to have fun, just like me."
"Just came back from the DC Overnight Cultural Historic Getaway. My bus group was a great mature crowd to travel with. The comedy show & dance party was non- stop fun. The museum is amazing, so much to see! I'm looking forwarding to going back on the trip again."
"Sure to Entertain your Soul"
With over 30 years of entertainment experience, Soul Nation Events organizes exclusive, affordable tours and getaways that enable people to extend their love for music with like-minded concert goers. We also offer tour packages that celebrate African American History & Culture.