Looking for an opportunity to work with some good people while receiving some great benefits?
No Long term commitment. No Experience Necessary. Fun is waiting for you!
Soul Nation Events (SNE) Who We Are
SNE is the nation's leading urban event promoter providing affordable, all-inclusive entertainment, and cultural events. For over 40 years we have been providing an exciting alternative to how our customers entertain their soul. SNE offers top rated R&B, Hip Hop, Old School concerts, tours, and cultural events.
Tour Staff Mission Statement
Operate group travel events that puts the guest first, always striving to surpass guest expectations. Recruit staff that enjoys working as a member of a team devoted to being the industry leader in producing guest-satisfying getaways. Assure that all staff consciously engages our guests in a way that guarantees a memorable-positive trip experience.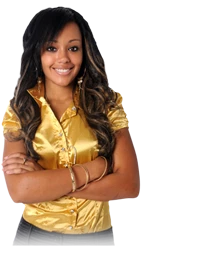 INTERESTED IN JOINING OUR STAFF?
You must complete a staff application.
Complete staff application
Attend a Zoom training
Buy staff uniform
Tell us when you are available
PAID POSITIONS OPEN ON OUR MANAGEMENT STAFF?
You must complete a staff application.
"I am so excited everytime I get to see all the friends I have made over the past 5 years traveling for free as tour staff with SNE! This has been the best way meet new people from all over the East Coast that like to have fun, just like me."
"Just came back from the DC Overnight Cultural Historic Getaway. My bus group was a great mature crowd to travel with. The comedy show & dance party was non- stop fun. The museum is amazing, so much to see! I'm looking forwarding to going back on the trip again."
"Sure to Entertain your Soul"
With over 30 years of entertainment experience, Soul Nation Events organizes exclusive, affordable tours and getaways that enable people to extend their love for music with like-minded concert goers. We also offer tour packages that celebrate African American History & Culture.