Everything you need to be a successful CIC
No Long term commitment. No Experience Necessary. Fun is waiting for you!

CIC's primary responsibility is to verify guests are boarding the correct moto coach to the correct hotel. We provide you with the guest manifest via email, hotel general directions, and itinerary. To further prepare you to travel on SNE events you need to attend one of our zoom training meetings, purchase a staff uniform, be at least 21 years old, and ready to meet and mingle!
Responsibilities for CIC's:
Verify guests are boarding the correct bus to/from each location.
Make sure the bus driver has the correct hotel and directions.
Assist SNE management teams with guest activities & events.
Assist guests during transportation as a liaison for SNE.
This is a position of service.
Qualifications for CIC's:
Uphold, sustain SNE Code of Conduct Criteria & Tour Staff Mission.
Be at least 21 years of age.
Have an accessible email address.
Have a clean, professional appearance.
Ability to print your trip paperwork.
Possess a functional cell phone.
Have a Winning Personality & Positive Attitude.
Must be non-controversial.
Present yourself in a professional manner.
Be a Team Player.
Must have a neat, clean, proper uniform attire at all required times.
Healthy ability to follow directions given by SNE management teams.
Perform duties assigned in a timely manner.
Tour Staff Mission Statement
Operate events that puts the guest first, always striving to surpass guest expectations. Recruit staff that enjoys working as a member of a team devoted to being the industry leader in producing guest-satisfying getaways and Events. Assure that all staff consciously engages our guests in a way that guarantees a memorable-positive trip experience.
Importance of the organizer - promoter
The group organizer is a intricate part of Soul Nation Events and is a valuable asset in generating customer demand.
Acknowledge and thank the organizer as often as possible.

Check in with them when you see them throughout the event

On the way home with the microphone publicly thanked the organizer

When needed solicit the organizer to help you with challenging situations regarding their group. They can diffuse many issues if called upon
YOU MUST HAVE EMAIL/WEB ACCESS TO GET ASSIGNMENT 
Add staff@soulnationevents.com to your address book. 
Approximately 5 days prior: You'll Receive "Trips Avail" Email
Tuesday Prior 5PM: Office Confirmation EM to assigned CIC
Send Reply email "confirmed"




No confirmation within 24 hours, trip will be reassigned
Wednesday Prior 5PM: CIC Trip Packet Emailed
Send Reply email "Received CIC Info  Pack"

No reply within 24 hours, trip might be reassigned

Only call office: missing information or have any questions.
CIC Work Flow - Over Night trips
Prior to Departure - PREPARATION
Review Your Pre Trip Packet-CALL Office With any questions

Map Out Your Pickup Location(s) & Time(s)

Map Out Your Destination 


Research On-line The Hotel And Destination 

Bring some Movies/Music
Day Of Departure - PROFESSIONALISM
Must be in Uniform (no exceptions)

Introduce yourself to Bus Driver & Group Leader

Use the persons name. People love to hear their name
Day Of Departure - PROMPTNESS
Arrive At Least 30-45 Minutes Prior To Departure Time

Anticipate Traffic



NOTE: We Will Not Hold The Bus For late CIC"S

Introduce yourself to the bus driver

Secure your seat in front of bus

Confirm directions to hotel with driver ( USE DIRECTIONS GIVEN FROM OUR OFFICE)

Place bus signs in door side window

Locate organizer – introduce yourself

Complete Bus Documentation Form

If you have more than one group on your bus, try to have separate seating sections and separate luggage areas for each group. Our buses run full so each person should be in a seat next to another person and they should not be spread about the bus but sectioned by group.

Load passengers onto bus using room/bus checklist.

CHECK ID.

Position yourself so that you are able to control the flow of guests checking ID's Indicate all corrections on rooming list.
Call SNE office BEFORE DEPARTING 215-504-4000 – Press 7 – to reach dispatch – If you get the office voice mail
you must call back until you reach the dispatch. You need to check in before leaving every pick up location.

 
Bus Departs - Announcements- ( as soon as bus is underway)
Using microphone introduce yourself and bus driver

Announce where the bus is going & approximate travel time

Bus Rules (no smoking, trash, etc.)

Hold up an Itinerary. Let everyone know that will be at the activities desk. Stress the importance of each person
visiting the Activities Desk for activity sign up, times and additional information.

You may expect a call from a TD while you're traveling on the bus. 
Announcements -10 Mins Prior To Hotel Arrival
All passengers remain on the bus while the organizer goes into hotel to obtain the groups room keys.

Announce about checking rooms for damages and if any found, report to front desk as soon as possible.

Repeat: "Please be sure to visit the Activities Desk". 
Everyone Stays on the Bus (Get bus driver to help with this)

Bring all paperwork to the Tour Director

Obtain room keys & pass out as passengers unload the bus

Check for any items left on bus and give to Front Desk immediately

Help driver clean up bus & instruct driver to see Tour Director for room keys and weekend assignment

Report to the Tour/Activity Director for Assignment

Attend Friday night meeting to obtain room keys, to check itinerary changes & Saturday morning meeting assignment



At the Hotel – Help Out When Needed
Attend the events in proper attire

Always have on your SNE Name badge

Assignments: Our Tour Management Team will meet with you for assignments

Activity Desk Support

Enjoyment – Mix & Mingle at the party(s) & activity(s)

Meet new people – Become a part of our family
From Hotel to Home – Hotel Departure
Advise Group Leaders of Bus Load & Departure Times

Label separate drop-off locations on luggage bays

All rooms will be checked for damages, Buses will be held pending room damage resolution.

No bus is to depart without release from Tour Director

Be present by your bus to assist with loading and questions

When your buses is loaded, proceed to lobby area pending bus release 

Tour Director will give you the okay when the bus can depart
From Hotel to Home – Trip Home
With microphone: Thank Group Leaders, Thank Bus Driver 

Market SNE Products (Crab Feast, etc.)
Bus Breakdown or Late Arrival
If a bus breaks down you should notify the hotel TD.

It's ultimately the Bus Driver's responsibility to get the bus back on the road.

He or she should be in touch with his dispatcher.

Your job is to manage this and stay in the loop with the bus driver, TD, and bus dispatcher.

Reach out to the bus dispatcher to ensure that the driver and his company are doing everything necessary to get the bus back in service.

Keep the hotel in the loop. 
Solicit the organizer when needed
The organizer can play a critical role in helping to diffuse many challenges with their group. When needed, solicit the organizers help. 
Click Here To Download Staff Agreement
All SNE Staff Must Sign The Following Agreement As A Condition Of Involvement. Please Print Out
This Agreement, Sign It, And Return To SNE As Soon As Possible. Thank You!
CIC Trip Packet  sample with sample itinerary

Bus Documentation Form 

CIC Friday Trip Check List

Bus Sign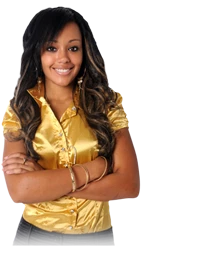 INTERESTED IN JOINING OUR STAFF?
You must complete a staff application.
*CIC's association with SNE is AS A VOLUNTEER AND NOT AN EMPLOYEE AND THEREFORE NOT COVERED UNDER ANY WORKMANS COMPENSATION BENEFITS. CIC's ARE AWARE THAT SKIING, OPTIONAL ACTIVITIES AND PARTICIPATION IN ANY SCHEDULED ACTIVITY OR AGENDA DURING THE TRIP IS AT THEIR OWN CHOICE, RISK AND RESPONSIBILITY, AND IS NOT A CONDITION OF ASSOCIATION WITH SNE.
Complete staff application
Attend a Zoom training
Buy staff uniform
Tell us when you are available
PAID POSITIONS OPEN ON OUR MANAGEMENT STAFF?
You must complete a staff application.