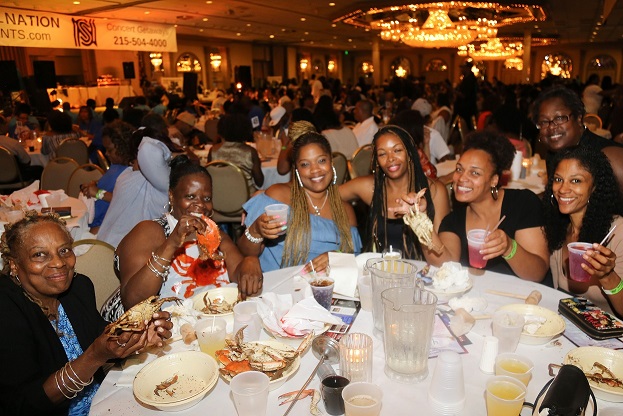 Community is the Key to Successful Event Planning.  Organize, Develop, Make Money & Travel for Free with Soul Nation Events.  Here are some tips for increasing your group size.
Creating a community means getting participants to connect in a positive way by providing meaning around your event. This is how you'll add incredible value to others, increase your awareness of your event, and attract new people.
Start building your community as soon as you pick an event to promote.  An easy way to start is by building an online community.  Everything begins with that first 'like', but engagement is needed to develop the true value of every 'like' you earn online.  So how can you do that? Here's a list of steps on how to build a community around your event:
STEP 1. SELECT EVENTS THAT YOU CAN BUILD A COMMUNITY AROUND
Choose an event you know that many of your friends, colleagues, family would be interested in.   A common denominator like a genre of music such as a Soul Jam Crab getaway or a destination such as the National Museum of African American History.   Focus on the event theme that will thrill your potential attendees and make them want to be part of something bigger.  Once you peak their interest, you may not be able to stop a community from forming even if you tried.
STEP 2. SET UP INFORMAL GATHERINGS FOR PEOPLE TO INTERACT ABOUT THE EVENT
In-person and live online experiences create stronger bonds. Share links online to highlight parts of the event, like songs of a music artist or link to museum web pages describing what they will see in person.  Then ask people to comment on what song or museum artifact they like the most.  You can share these same items at an in person gathering to spark conversation about the event.  This way, you'll strengthen the relationship between the guests and create common ground for a future event community.
STEP 3. INCENTIVIZE GUESTS' PARTICIPATION AND ENGAGEMENT
In any community, some members are more active than others.  If you notice people engaging with the event cause (through posting comments on social media, writing blog posts, sharing their thoughts, etc.), don't hesitate to give them a shout out or send them an event bonus discount. You'll reinforce engagement and encourage other community members to participate more actively.
STEP 4. CROWD SOURCE THE EVENT CONCEPT AND FORMAT
It's important to "give people something concrete to chew on." Motivate the attendees to participate and create a color theme for the event to make them feel part of something bigger and encourage them to work together on games or activities they would like to do during the bus ride or at the hotel.
 STEP 5. AFTER EVENT, POST PICTURES AND FUN QUOTES TO SPAWN FUTURE INTEREST.
Share with your community pictures and the fun memories from your successful event.  Create excitement to retain attendees and gain new guests for your next event.  You'll increase your trustworthiness as an organizer and add incredible value to your followers.
 Final thoughts
Building an engaging community around your event can have powerful outcomes. You'll achieve a stronger connection between you as an organizer and your attendees or potential guests, by laying the groundwork for interaction and engagement between your (future) event guests. So wait no more – start building your event community today!