All You Can Eat Crab Feast at Martin's Caterers in Baltimore, MD!
This all-inclusive event includes:
1st class hotel accommodations (2 nights)
Roundtrip Motorcoach Transportation
(optional)
All-you-can-eat Crab Feast & Meals
10 Hours of Premium Open Bar
Nightly DJ Parties and lots of activities
Ginuwine & Big Daddy Kane Concert
CHOOSE ONE OF THE FOLLOWING TO GET STARTED

Organizer
Learn how you can make up to $1000 and go to this event for free as a group leader.

Individual
Ready for the show? If you're ready to buy individual tickets (up to 4), click here.

Already Going?
If you're already going to this event, you can make a deposit here.
Hotel + Roundtrip Transportation
First Class Hotel Accommodations
Holiday Inn,  Columbia-Jessup MD
Sheraton Baltimore North Hotel, Towson MD
On-Site Hotel Activities:
Music Trivia, Minute to Win It
Card, Bingo, Games
Off-Site Activities:
Premium Outlet Shopping*, Casino*, Inner Harbor*
*Additional Charge May Apply – all activities require a minimum sign up and are subject to change and weather conditions.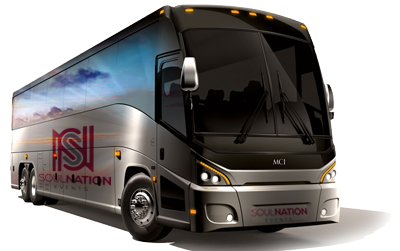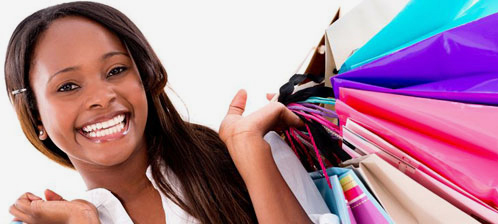 No Transportation Needed – No Problem! Just let your group leader know, or, for individuals, you can easliy select the U-Drive No Transportation Required choice in the Bus Pickup Location option at signup.
ALL YOU CAN EAT MEAT MENUS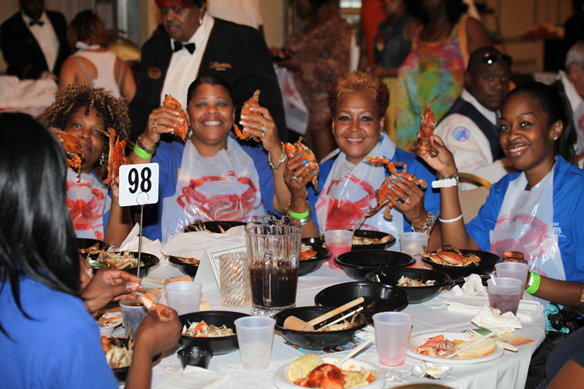 Friday Night Welcome
with Plenty of Refreshments and Hot Appetizers
Saturday and Sunday American Style Breakfasts featuring:
Cinnamon French Toast and Pancakes with Maple Syrup, Corn Beef Hash, Pork & Non-Pork breakfast meats, Scrambled Eggs, Home Fries, Grits, Breakfast Breads, Coffee, Tea, Milk & Juices
Saturday Crab Feast at Maryland's Martin's Caterers featuring:
Steamed Hard Crabs, Homemade Crab Soup & Soup Du Jour, Roast Sirloin of Beef, Fried Fish, BBQ Chicken, BBQ Pork Ribs, Martin's Famous Jumbo All Beef Hot Dogs, Fresh Sweet Golden Corn, Macaroni & Cheese, Mashed Potatoes & Gravy, String Beans, Homemade: Seafood Salad, Potato Salad, Creamy Cole Slaw. Fresh Garden Salad with huge array of fixin's and condiments, Fresh Watermelon & Assorted Fruit, Fresh Baked Dinner & Sandwhich Rolls, Assorted Sheet Cakes.
Friday : 10:00pm – 2:00am
Saturday : 7:00pm – 11:00pm
Saturday : 12:00am – 2:00am
Premium Open Bar Brands
Ciroc, Hennessy, Alize, Hpnotiq, Absolute, Southern Comfort, J&B, Dewar's White Label, Bacardi Silver, Tequila, Schnapps, Seagram's 7, Heineken, Corona, Wine, Mixers & More.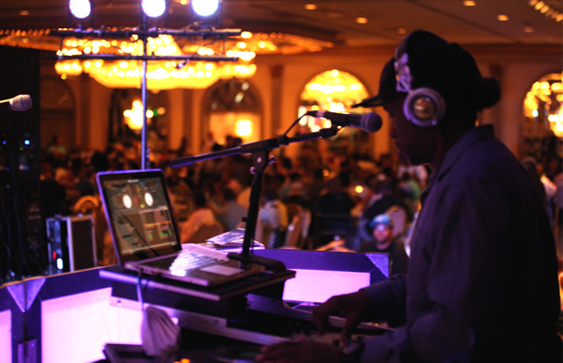 EXCLUSIVE 'After Dark B4 Dawn'
Parties each night with Dancing 'til 4am
EVENT PRICING
Prices below are our discounted group rates. Individual rates are $20 additional.
Organize a group and earn up to $20 for each person you bring. Ask us how!
If you bring 22 people or more, your trip is FREE!