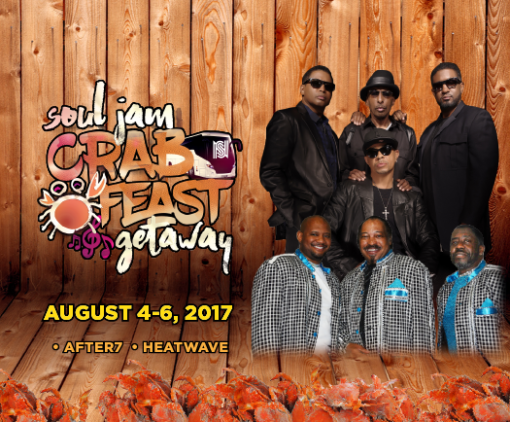 This all-inclusive event includes:
Live Performances by After 7 & Heatwave
Crab Feast at Martin's Caterers
2-Nights 1st Class Hotel Accommodations
Round Trip Transportation
All-You-Can-Eat-Crab Feast & Meals
10 Hours Premium Open Bar
Nightly DJ Parties
On & Off Site Activities.
Soul Jam Crab Feast Getaway – Group [Weekend Event AUG 04-06]
Group participants have received event information that has group leader contact information and scheduled bus pickup location and time.
Please have your 9-digit TRIPCODE associated with the group you are joining available.