All You Can Eat Gospel Crab Feast at Martin's Caterers Baltimore, MD!
This All-Inclusive Event Includes:
Round Trip Transportation
All-You-Can-Eat-Crab Feast
CHOOSE ONE OF THE FOLLOWING TO GET STARTED

Organizer
Learn how you can make up to $1000 and go to this event for free as a group leader.

Individual
Ready for the show? If you're ready to buy individual tickets (up to 4), click here.

Already Going?
If you're already going to this event, you can make a payment here.
ROUND TRIP CONCERT EXPRESS
ROUND TRIP TRANSPORTATION
Sit back and relax with transportation included to and from your crab feast.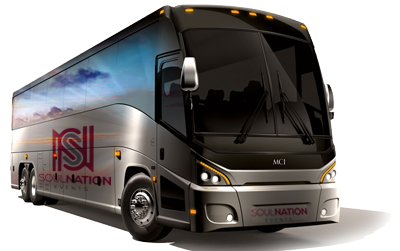 ALL YOU CAN EAT CRAB FEAST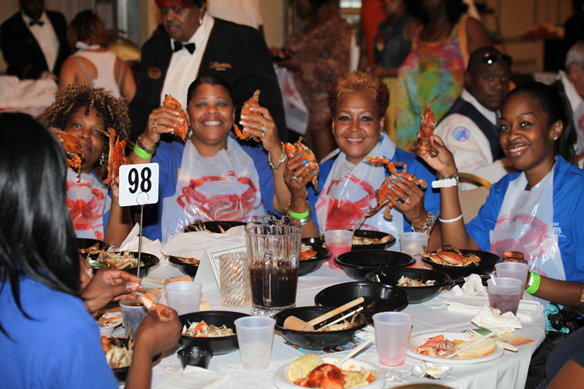 Saturday Crab Feast at Maryland's renowned Martin's Caterers [1 PM – 5 PM]
featuring Steamed Hard Crabs, Homemade Crab Soup & Soup Du Jour, Roast Sirloin of Beef, Fried Fish, BBQ Chicken, BBQ Pork Ribs, Martin's Famous Jumbo All Beef Hot Dogs, Fresh Sweet Golden Corn, Macaroni & Cheese, Mashed Potatoes & Gravy, String Beans, Homemade: Seafood Salad, Potato Salad, Creamy Cole Slaw. Fresh Garden Salad with huge array of fixin's and condiments, Fresh Watermelon & Assorted Fruit, Fresh Baked Dinner & Sandwhich Rolls, Assorted Sheet Cakes.
Menus may vary from tour to tour
EVENT PRICING
Prices below are our discounted group rates. Individual rates are $10 additional.
Add $10 for NY / NNJ pickups.
Organize a group and you can earn $10 for each person you bring. Ask us how!
If you bring 50 people or more, your trip is FREE!