GOSPEL CRAB FEAST CONCERT BUS EXPRESS
SAT – July 27, 2019
All-U-Can-Eat Crab Feast at Martin's Caterers in Maryland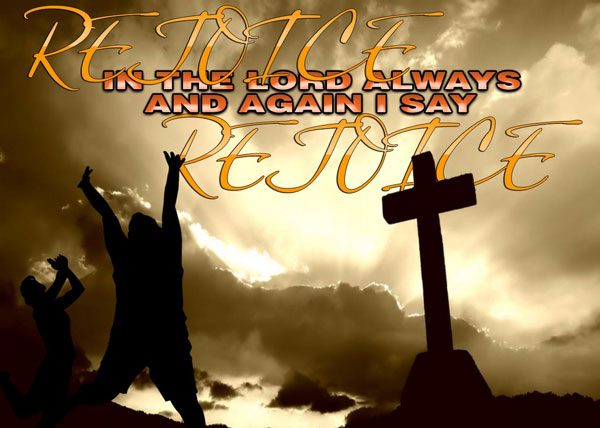 EVENT INCLUSIONS:
Live Gospel Entertainment
Family Friendly Comedy Show
All-U-Can-Eat-Crab Feast
Round Trip Transportation
DEPARTURE: Board Motor Coach (Approx times: NYC 7 AM / PA 10 AM) Sign in with Soul Nation Events "Check In Coordinator: or CIC. BE ON TIME, we cannot wait for ANY late guests. And please be sure you have your valid government issued photo id with you.  It is required that you show this id for access to all events.
Arrival at Martin's Caterers: Upon arrival you will need to go to the Soul Nation Events Sign up Table to receive your wrist band to find out your crab feast table seating. Please be courteous to others by following the SNE Greeter seating instructions upon entrance to the facility. One chair per person, do not use chairs for storing handbags or other items. Please do not shift chairs from one table to another. Stage is elevated for each seat to have a pleasurable viewing experience. For safety reasons, keep all aisles clear during the event.
1:00 PM - 5:00 PM: Crab Feast Buffet & Beverage Service. . . all food is served buffet style including condiments. Crabs are served from separate station including melted butter. Pitchers of water and soda are on each table. Wet naps, bibs, and crackers are also on each table. Martin's staff roam throughout tables collecting plates, silverware so that buffet remains well stocked. There are rolling trash bins throughout seating area for your convenience. Bar is open for those over 21 with proper event wristband. Bar also can refill pitchers of soda and water as well.
5:00 PM - 5:30 PM: Board buses for departure home Please be sure to take all of your belongings with you.  We hope you had an enjoyable event.
Motorcoach Standards & Policies: Safety is the #1 priority and mutual respect is key to an enjoyable trip. All passengers are to remain seated while the coach is in motion. All coaches are smoke free. All coolers and large items should be stowed in the undercarriage. Only items that fit in overhead bins are permitted on the coach. Glass is prohibited. Rest stops and consumption of alcohol is at the discretion of the driver and should be in a controlled moderation. Coach lavatory is designed for emergency use. Suggest utilizing fully equipped restrooms at rest stop facilities when possible.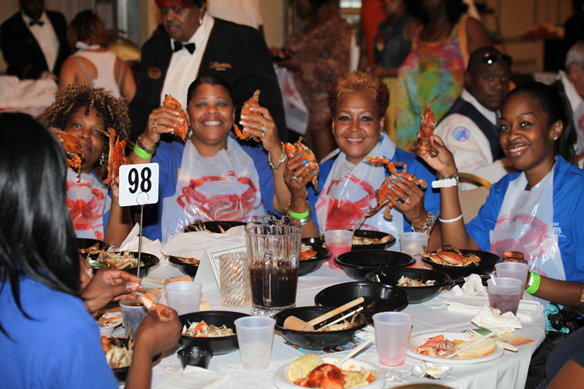 Saturday Crab Feast at Maryland's renowned Martin's Caterers [1 PM – 5 PM]
featuring Steamed Hard Crabs, Homemade Crab Soup & Soup Du Jour, Roast Sirloin of Beef, Fried Fish, BBQ Chicken, BBQ Pork Ribs, Martin's Famous Jumbo All Beef Hot Dogs, Fresh Sweet Golden Corn, Macaroni & Cheese, Mashed Potatoes & Gravy, String Beans, Homemade: Seafood Salad, Potato Salad, Creamy Cole Slaw. Fresh Garden Salad with huge array of fixin's and condiments, Fresh Watermelon & Assorted Fruit, Fresh Baked Dinner & Sandwhich Rolls, Assorted Sheet Cakes.
Menu may vary slightly
Sit back, relax, and leave the driving to us.
We have arranged for round trip transportation on lavatory equipped video buses so that you can start having fun right from the beginning of your trip.
Individuals / Small Groups will be given an option to select a convenient pickup location from major cities in the following states.
[NY / NJ / PA/ DE ]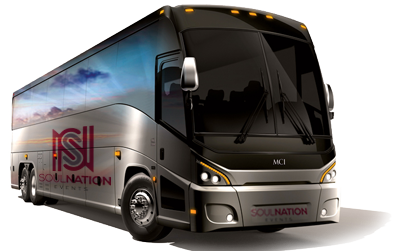 Ready to Purchase Your Event Ticket or Make Additional Payments?
EVENT PRICING

Organize a group of 10 or more and earn $10 back on every person you bring.
Get 50 People
Go ForFree!
Ask us how!
$5 additional for departures from NY & North NJ
Group Organizers Go Free & Make Money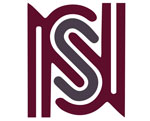 Book YOUR EVENT
Get Started in 2 Easy Steps: